Today I again woke up at 8:00 A.M. I need to get out of that habit. Although, the extra rest did feel good. I came downstairs around 8:20 A.M., and Bro. Ruckman informed me that plans for the day had changed. Originally, Bro. and Mrs. Ruckman planned to take a couple form Texas to see the churches and the ocean. They were going to eat lunch at the beach and head home, but plans changed. They decided they would rather let Mrs. Angie stay home and rest her back.
After Bro. Ruckman had informed me, we made new plans for the day. We decided we would go to the mall where Mrs. Angie could get her back worked on, while Bro. Ruckman and I got a haircut and did a few things around the mall. We left the house around 9:00, I think, to get the day started.
When we got to the mall, we did everything as we had planned. Mrs. Angie got a massage, while Bro. Ruckman and I got a haircut. I had gotten a haircut close to three weeks ago, but my hair seems to be growing faster. 🙂 The last haircut I got was very nice, but today it was someone different who cut my hair. He asked me if what he was going to do was all right, but apparently what I thought was not what he thought. He cut my hair at a zero about an inch and a half up the side of my head. He then tapered like I wanted him too. All I know is I should not have to worry about a haircut for a while.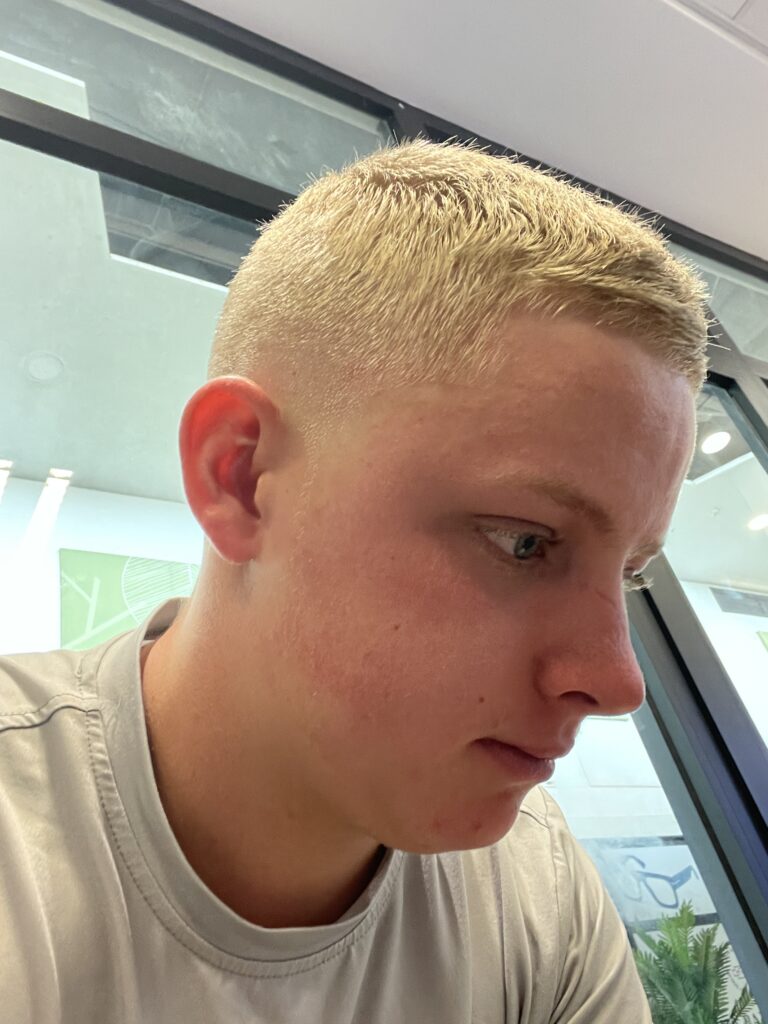 After we had finished up at the mall, we ordered pizza from a place called Peter Pan's. The pizza is not as good as Pizza Hut, but it is pretty good. While we waited for the pizza, I was able to talk to Danny on the phone. We were able to talk about deer hunting and what his plans were for the season. That is one of the things I am going to miss. Once we had gotten the pizza, we headed home. After lunch, we all took a rest for a while. Then at 3:30 P.M., Bro. Ruckman and I went back to the mall. We had bought a computer for Pastor Dare a week or two ago, but it was not working properly; so we took it back.
When we got to the store, they were just going to replace the computer we had bought, which had a bad battery; but every single one of those computer had a bad battery. I think they tested four or five including the display computer, but none of them would work. We decided we would just upgrade and pay the difference. We are going to do that, but we have to wait until tomorrow before we can do it.
While we were at the mall, we stopped at the grocery section to get stuff for supper. While we were walking around, we saw a group of Mormon boys. A few of them were from Utah, and the other was from Liberia. It is very sad to see young men dedicating their life to a false religion. They were very friendly. One of the boys clearly had something wrong with one of his eyes. Bro. Ruckman asked him what was wrong with his eye. The young man said, "Oh, I have something the Africans call Apollo." I thought that was what it was, but his answer immediately confirmed my suspicion. He had pink eye in U.S. terminology. 🙂
After we had finished up at the mall, we headed home. Bro. Ruckman and Mrs. Angie made delicious burgers. I was able to make friends with their dog, Koda.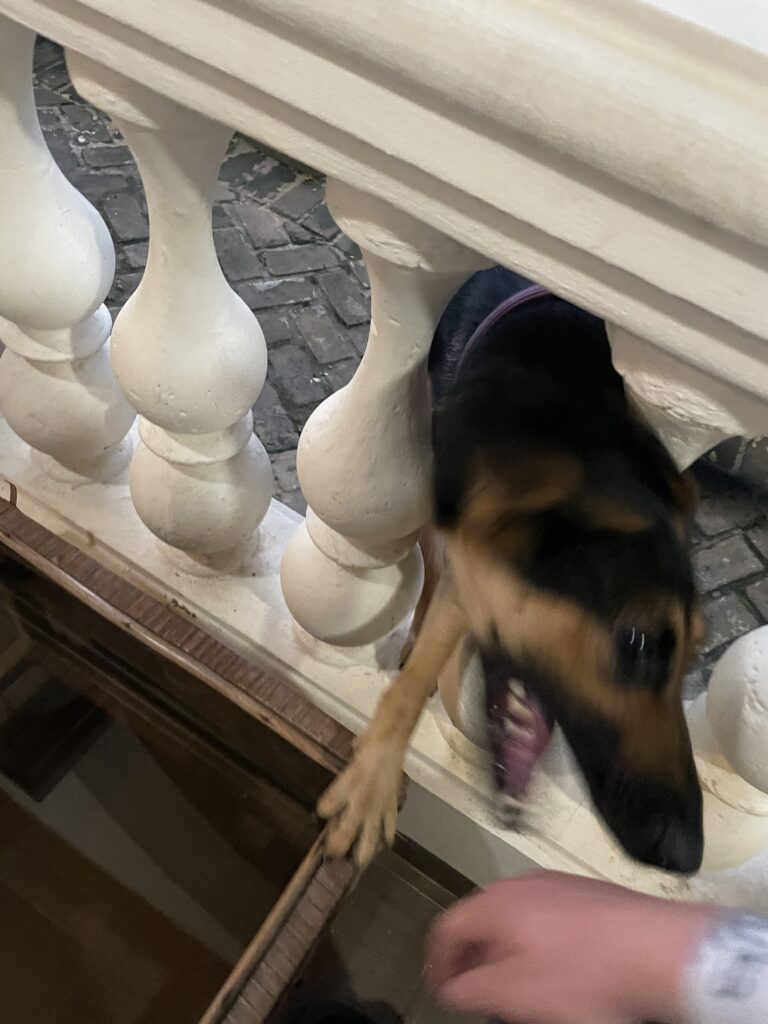 After supper, we all worked on our Fante homework for tomorrow. We are now watching a movie; then, we will be off to bed. We have another busy day tomorrow; so we will definitely need our rest.