This morning, I made myself sleep in. I had planned to be asleep by 9:30 P.M., but did not get to sleep until after 11:00 P.M. I slept in a little. I really needed to catch up on my sleep after all the late nights in Burkina Faso. 
I got up, read my Bible, and worked on the blog page for a while. I had not added any new pictures to the photo page in a while; so, I added several pictures from our trip to Burkina to it. I spent about an hour on that and then went up to my room to work on studying for my exams for tomorrow. 
After I had studied for a good while, I began to get hungry. I had eaten two banana muffins for breakfast, but it was now 1:00 P.M., and I was beginning to get hungry again. The Ruckmans were not home because they had gone shopping after we had the plumber do some work at the house. They ate pizza while they were out and about, but I did not know Mrs. Angie had left tuna in the fridge for me. 
So right around the time I started getting hungry, I texted Bro. Ruckman. He then told me that the tuna was for me. So they picked up some rolls while they were out; and when they got back, I made a tuna sandwich. 
After I had eaten, I went up to my room for the afternoon. I went downstairs to help with the Bible club around 4:30. We did not start until 5:00 P.M.; so I had a few minutes before we got started. I was able to lead the singing. I have been gathering several songs and writing them down because I always forget the songs. We had a few kids who did not behave that we had to send home, but the others behaved very well.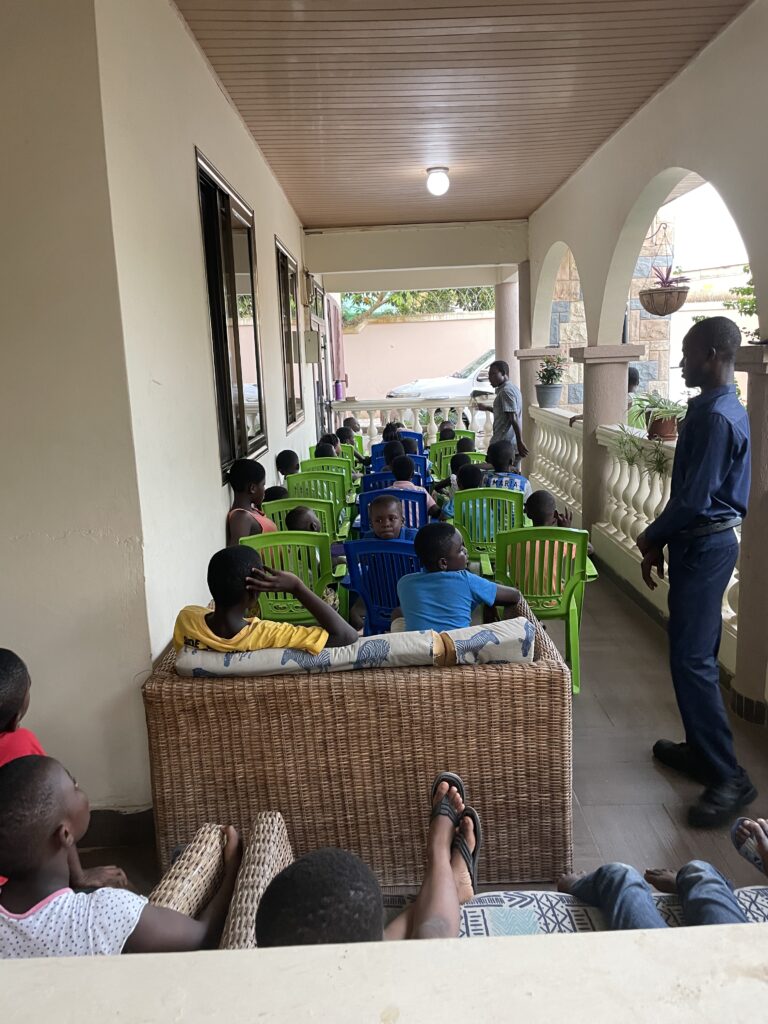 Once we had finished, there were a few kids who had questions and a few more who wanted to be saved. After being dealt with, two boys made professions. While we were in Burkina, Bro. Shadrack, our guard, was able to lead three children to the Lord. They stopped by the house three days in a row to be dealt with. 
Once everyone had left, we got ready to go to Discipleship at the church. We are now at the church. It is currently 7:30 P.M.; so I am writing the blog pretty early. I have found out that I can type it out on my phone and then copy and paste it to the blog page. Once I get to the blog page, I add pictures, etc. 
Once we get home, I am most likely going to eat something and then retire to my room because tomorrow is going to be another busy day.