This morning, I woke up, read my Bible, and got ready for the day. I then went down for breakfast. We had bofrots, which are basically donuts. After we had eaten, we had a few minutes before we left. We were able to sit in the living room and enjoy a somewhat slow morning.
Once we got to church, we were able to get started almost immediately. We started at exactly 9:00 A.M. We had a great Sunday school service. I think Bro. Ruckman, Mrs. Angie, and I all taught a different Sunday school class.
Bro. Ruckman preached the morning and evening service. Both services were translated through two people; so, there were really three people preaching. After the morning service, we went home. We had a great lunch. We had pork on fresh bread. After lunch, I was able to take a good nap.
Once I had finished my nap, I got ready for church. We left the house at 4:30 P.M. because the services are at 5:00 P.M. We had a great evening service. Bro. Ruckman preached on the Will of God. It was interesting because I had preached a message on the Will of God at the youth meeting.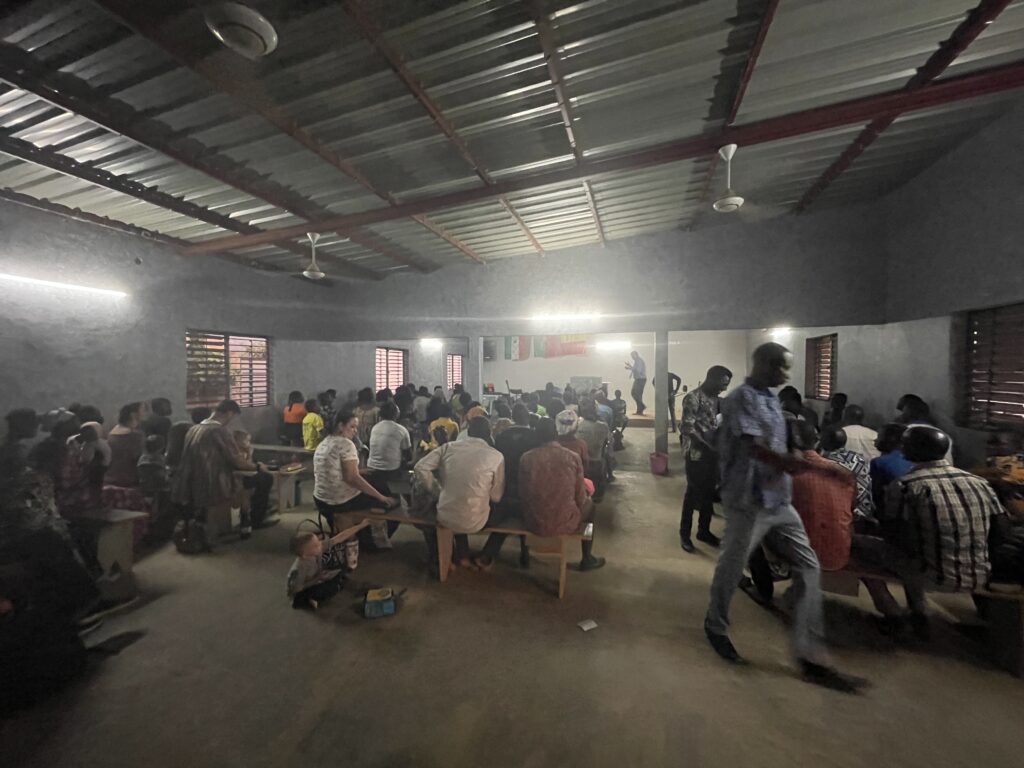 We had eight different churches at the conference. The church was very full with close to 150 in the services. After the service, we were able to fellowship with two other missionary families. It was fun to visit with other missionary families. After we had finished up at the church, we went home. We had homemade pizzas for supper. They were delicious.
Once we had finished supper, we all fellowshipped for a while. It is currently 11:15 P.M., but I will not be going to sleep anytime soon. I am going to call my home church because today is their first day of missions conference. My pastor told me several weeks ago that they would be calling sometime during their missions conference.
Please pray the call goes well because the wifi can be bad at times. By the time you read this, the call will have already been over; but still, I hope and pray everything goes well. I think that is all for today.