I woke up this morning at 7:20. I went downstairs, had breakfast, and started studying over my Bible Institute materials. We left the house around 10:15 A.M. When we got to the church, just about everything was set up; all we had to do was get the coffee going. I do not drink coffee, but Bro. Ruckman is set on having me addicted to coffee before I return to the U.S. The people at the church, on the other hand, are already addicted. They drink coffee so fast, you can hardly make it fast enough.
We got started at 11:15 or so. Mrs. Angie taught English. After English, we had Homiletics 1, Old Testament Survey, The Book of Romans, and finally Baptist Distinctives. I only had one quiz today, but that one quiz was almost enough to ruin my entire day. I had studied the materials a lot, but I do not know what happened. I do know that I am going to get a bad grade:). I will definitely be doing a little more studying this week. Although it may not have been just me; I asked a few people, and they said they would be surprised if they got half of the answers right. I told them I was right there with them. I am hoping this grade is not repeated.
After we had cleaned up, we headed to the house. When we got home, we were all worn out. My forehead was so tense, due to all the knowledge I had gained, and stress I had experienced:). We all took a much needed rest. Before I took a rest, I put my phone outside and started a Timelapse of the sunset. We have not seen very many spectacular sunsets, but tonight's sunset was stunning. God must have seen I had my camera in the perfect spot to get an amazing show as He painted the sky with all sorts of colors.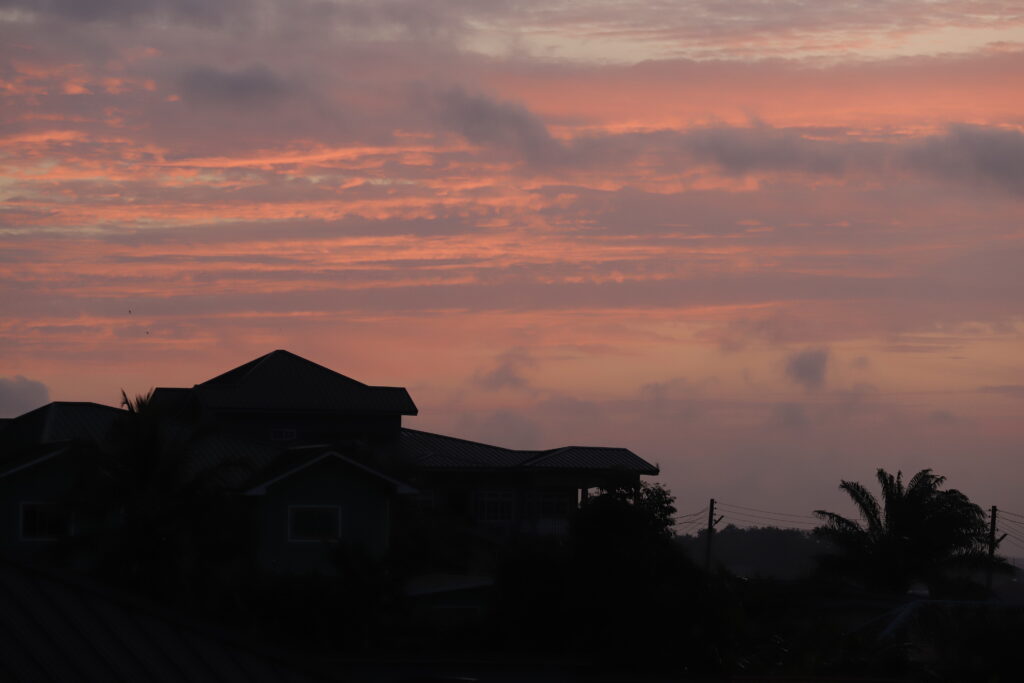 While my phone was recording the sunset, we ate supper. It was very good. I have yet to try something I do not like. (I hope I did not jinx myself:).
After supper, we all split ways and relaxed after an exhausting day. I am now going to do a little homework, take a shower, and get to bed a little early. We have church tomorrow morning, and I would hate to be called out for sleeping in the service:).